New Consumer Research from Cotton Incorporated.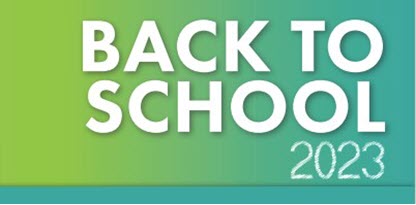 Cary, N.C. (August 1, 2023) – With the Back-to-School season quickly approaching, it is a suitable time to refresh clothes and gear for the family. Cotton Incorporated suggests cotton as the perfect choice for Back-to-School clothing, because it is made from natural, sustainable, dependable, hardworking materials. Cotton fabrics are extremely durable and resistant to abrasion and are comfortable to wear because they absorb and release moisture quickly.
Building a core collection of cotton clothing, like socks, shirts/tops, undergarments, and jeans, offers a soft touch and feel to everyday style. Cotton is comfortable and fluffy because cotton fiber is natural. The soft cellulose fibers are water loving and have pores allowing vapor to escape contributing to the cotton's cozy and breathable feeling. Afterall, it is The Fabric of Our Lives.
Cotton Incorporated's 2023 Back to School Survey shares that by choosing cotton for Back-to-School shopping needs, the benefits are:
Cotton is comfortable. Comfortable clothing feels better, and over 76% of consumers said they preferred to have their children dressed in cotton.
Cotton is for all ages. Over half of parents plan to purchase clothing for themselves while back-to-school shopping. Cotton will provide comfort at work and school.
Cotton is available in-store and online. With 59% of clothing expected to be purchased in a physical store and 27% planned to be purchased online, cotton is readily available.
Cotton has the basics you need. Back-to-School shoppers say clothing is one of the top items that will be affected by inflation. That is why it is important to buy the basics, such as cotton shirts, socks, and denim. Cotton's durability also keeps the garments in consumers' closets longer, allowing back-to-school basics to be worn and loved for years to come.
To be sure consumers are buying cotton products, check for the Seal of Cotton and for cotton content on labels and product descriptions. Apparel should have at least 60% cotton; jeans should have 90% and sheets and towels should be 100% cotton to reap the benefits of the natural fiber. Authentic denim is made from natural, sustainable cotton, which means it can be re-worn, refashioned, and repurposed. Each recycled piece does good for the earth by diverting textile waste out of landfills and creating new possibilities through the Blue Jeans Go Green™ program.
To learn more about Cotton Incorporated visit https://www.cottoninc.com/
About Cotton Incorporated:
Cotton Incorporated is the research and promotion company for upland cotton. Funded by U.S. cotton growers and importers of Upland cotton-containing products, the not-for-profit organization's mission is to increase the demand for and profitability of cotton. As a resource for the cotton industry, Cotton Incorporated conducts or oversees more than 450 research and educational projects in an average year. Research areas range from the development of agricultural and textile innovations to analyses of commodity and market data. For more information or to learn more, follow along on Facebook, LinkedIn, Instagram, Twitter, Pinterest and YouTube.