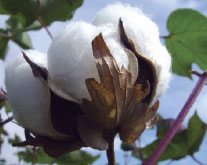 A software program designed to find the right cotton for your needs. The EFS-USCROP program offers cotton buyers a tool to make informed purchasing decisions.
Knowing what the crop has to offer as a whole will help you make the correct choices when it comes to buying cotton. With EFS-USCROP software, you will know all of the crop's secrets. EFS-USCROP software provides the data for the entire U.S. crop week by week during ginning season to help you find the cotton your mill needs. You will have the ability to view the U.S. cotton crop by selecting only the high volume instrument properties and ranges you desire. No more wading through pages and pages of reports and cross referencing them just to find the cotton that meets your exact purchasing criteria.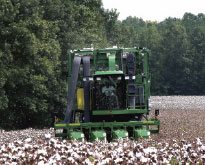 EFS-USCROP software is updated weekly during harvest season, to provide you with the most up-to-date crop data. The program also allows you to download an extensive database of previous years' data for statistical analysis.
Knowing where the right cotton is located at the right time is critical to the success of both mills and merchants. Take the first step by calling Cotton Incorporated and see how the EFS-USCROP software can aid your cotton buying decisions today.
US Crop™ Software is available to download, read the How to Use US Crop™ Software user guide.