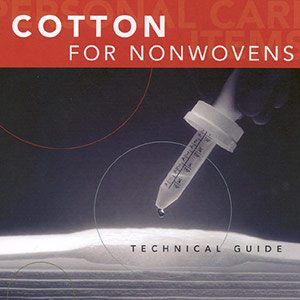 Technical information about the agricultural production of cotton, cotton properties, cotton preparation as well as cotton morphology and chemistry can be found in this section.
This Technical Guide covers the following subjects:
Agricultural Production
Cotton Properties
Cotton Preparation
Cotton Morphology and Chemistry
Information about growing, harvesting and ginning cotton to be used in nonwoven products.
The three cotton fiber properties most often considered in nonwoven applications are micronaire, length and strength.
For nonwovens in which absorbency, whiteness and purity are desired, cotton must be scoured and bleached.
A detailed explanation of cellulose chemistry and cotton's unique fiber morphology.