Farm Finance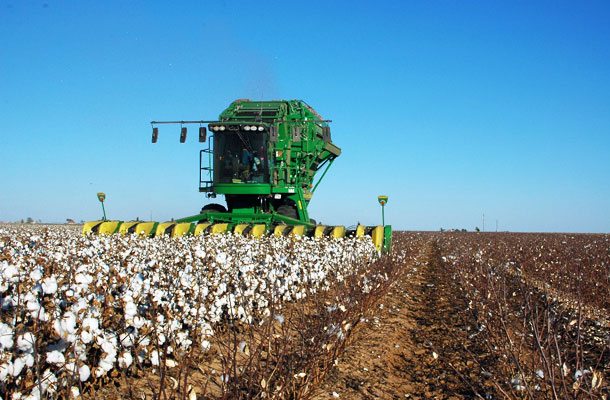 Cotton producers are continually faced with all kinds of risk. While information does exist for retail businesses, currently there is a void of information strictly devoted to creating business plans from an agricultural producer's perspective. Given the ever increasing competitiveness of the agricultural production sector, sound business planning is essential for the health and well-being of these operations into the future. Also, there are available publications about accrual basis income for cotton producers and calculation of financial ratios for cotton producers.
The only "one-stop shop" available in record keeping: In 1998, when a production economist position was created in the Agricultural Research Department to document production costs for cotton producers, it quickly became apparent that cotton farmers needed a consistent way of recording costs and field operations. Two companies were chosen by Cotton Incorporated that suited our needs and that were willing to work with each other. Those companies are Red Wing Software, Inc. and MapShots, Inc. In the new software package, all the data is entered into one place, stored and made available for whichever report needs to be run. The most positive aspect of this software is that both programs can talk to each other — eliminating the need for separate software. The next step was to get producers involved in the research project. This effort has paid off. Cotton producers now have a software program that gives them management information at their fingertips. There is also a component to the record keeping system that allows an interface with gins. The software will notify the gin for a module to be picked up. Then, after ginning, the software will update the system as to weight, etc. HVI information will then be available after classing.
Also, for those producers who as yet have not used the recently ready software for cotton production record keeping, a cotton production budget project is underway. In this project, all of the cotton producing states have an economist who prepares average budgets for their state. Many of these states have many different budgets ranging from strip till with irrigation to no tillage and no irrigation. This project places each state's budgets in one location on our Web site and producers can point and click with a mouse and find the report that provides the information they need. The next step in this process will be to begin state by state to develop budgets in the same fashion in order to give an "apples to apples" comparison among states and regions. This project will begin in 2008 and be updated to the Web site as tasks are completed.