Cotton fiber is widely known as a key textile ingredient, but its properties make it ideal for a range of nonwovens products, such as: diapers, baby wipes, feminine hygiene and adult incontinence products. With growing concerns about the environmental impact of synthetic fibers, cotton offers a flushable, compostable and comfortable alternative to man-made fibers. The innate absorbency and hypoallergenic characteristics of cotton make it an efficacious and comfortable alternative, as well.
Manufacturers and brands that incorporate cotton into their nonwovens can also qualify to use the well-known Seal of Cotton trademark for marketing purposes. Year after year, the Seal of Cotton receives a recognition rate of 80% or higher among consumers. The Seal also serves a graphic indicator that the product contains cotton; and, given the choice, consumers consistently choose cotton for the personal care products.
• Diapers (75%)
• Baby wipes (71%)
• Feminine Napkins (80%)
• Tampons (82%)
• Adult Incontinence Products (61%)
For brands wanting to differentiate their product from the competition, cotton is the key.
Why Cotton?
Cotton Brings Functional and Marketable Benefits to Nonwovens Products
The growing nonwovens category presents opportunities for the cotton industry, as well as for nonwovens manufacturers who elect to include cotton fiber in their products. Cotton's natural structure and attributes provide functional and marketable benefits for consumer, institutional, and industrial products. Industries as diverse as consumer products, healthcare, and automotive are seeing the positive impact of including cotton fiber. The personal care sector for example, has found cotton to be a valuable raw material for wipes as it performs better than synthetics and appeals to consumers. Learn More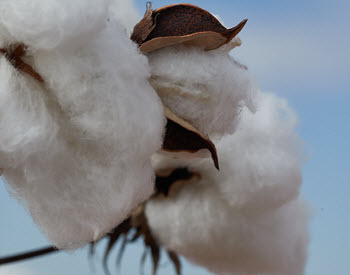 Cotton Incorporated provides valuable marketing support and resources for nonwovens made of cotton.
Interactive sourcing directories for nonwoven rollgoods, nonwovens specialty cotton fiber, and nonwovens converted products.
Technical information on the use of cotton in nonwoven products.