Monday, April 12, 2021
NEW YORK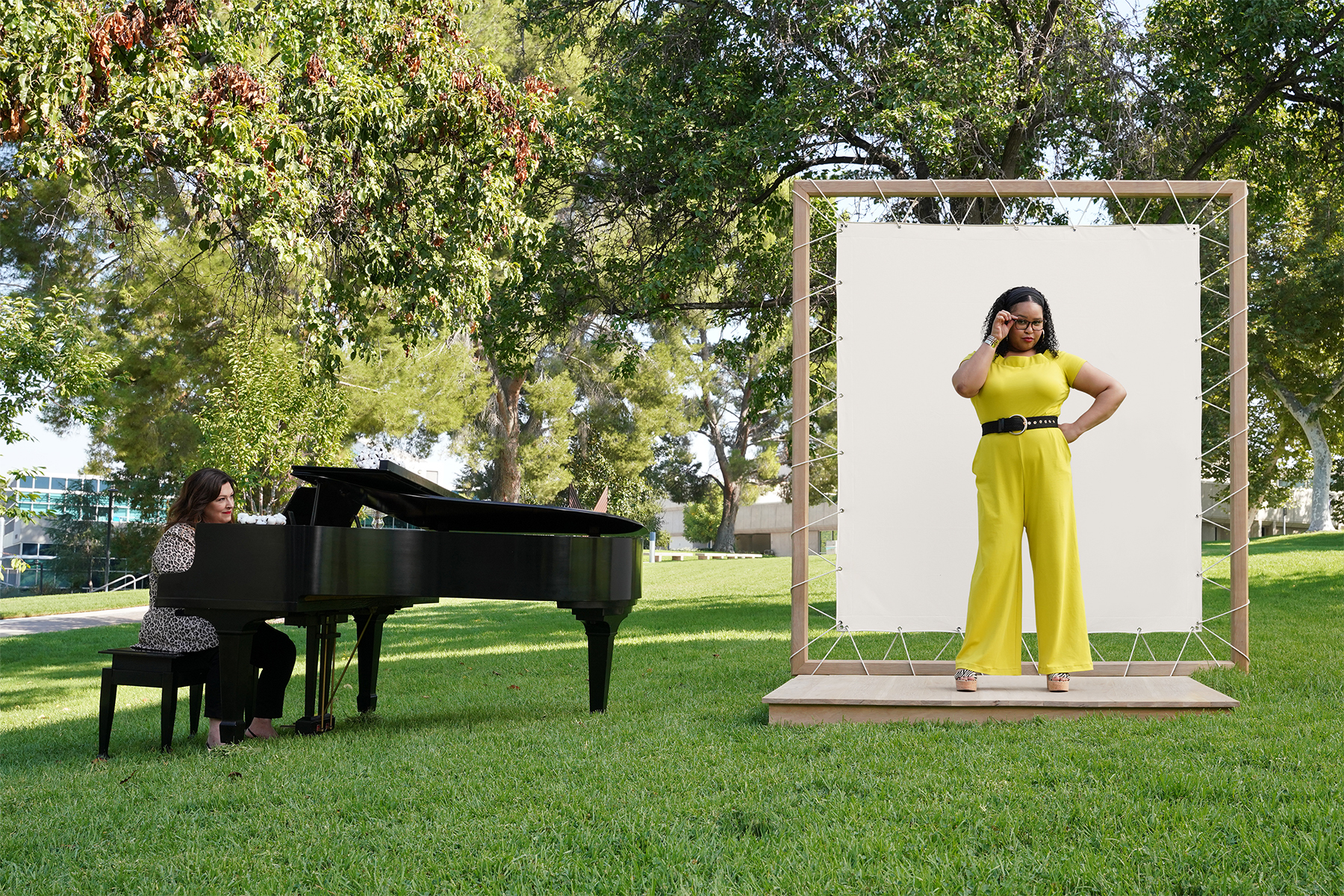 The Fabric of Our Lives™ jingle continues to resonate
Celebrating comfort, confidence, and relatability, Cotton Incorporated unveils a new campaign pairing humor with a musical throwback to remind us how cotton fits into our everyday lives.
"One thing we learned from the past year is people seek comfort from familiarity and gain confidence from our favorite clothing whether it's a soft cotton sweatshirt, power blazer or longtime favorite t-shirt and denim jeans," says Kim S. Kitchings, senior vice president of Consumer Marketing at Cotton Incorporated. "This campaign captures those emotions through relatable situations and brings a smile in a time when we're really ready to wear one."
The campaign features testimonials showcasing the benefits of cotton through the clothes we wear. Audiences meet 'Rita' who feels powerful and comfortable in her cotton jumpsuit to take on the dating world. And 'Jamie' who feels emboldened to tackle her day and lead her team with confidence — in part because her blazer keeps her cool due to cotton's natural ability to breathe. The scenarios pair with piano accompaniment and comedic commentary by celebrity singer and television host Carnie Wilson who chimes in with a familiar tune.
"The Fabric of Our Lives is one of those jingles that just stays with you. I can't remember the first time I heard it. I think it's always been a part of the American soundtrack," reflects Carnie Wilson. "The Fabric of Our Lives is a jingle everyone seems to know even if you can't pinpoint the first time you heard it. It's fun to think I'm continuing it for my kids and their generation."
Cotton Incorporated ads have a long tradition to connect our physical comfort of the fabric to our emotional comfort. The original jingle debuted in 1989 to introduce cotton as an integral part of the American experience. The campaign will air on broadcast, streaming and digital outlets beginning on April 12 and will be supported throughout the year on the organization's social media channels.