Cotton Incorporated
Pass-Through Series Podcasts
During the 2010/11 crop year, cotton prices experienced unprecedented volatility and raised many questions about the effect of cotton prices downstream in supply chains. Based on data that have become available since that time, it possible to examine how the changes in cotton prices were passed through the supply chain.

The purpose of this podcast series is to describe these changes in prices that occurred and to discuss ways of thinking about fiber prices that could inform questions related to the effects of fiber prices in future periods of volatility.
A downloadable PDF desk reference of key terms can be found here.

Describes the size and timing of response in supply chain prices to fiber prices.

Explore how non-fiber costs influence the effect of fiber prices downstream.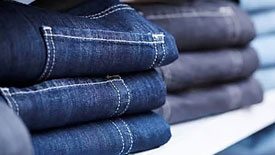 Learn how different cotton products are affected differently by cotton prices.
Get the latest Cotton Market Information delivered straight to your inbox