Give old denim new purpose.
The Blue Jeans Go Green™ program strives to inspire sustainable living by educating people on cotton's natural lifecycle, encouraging denim recycling, and creating opportunities to help those in need.
The program collects denim to divert it from landfills and partners with Bonded Logic, Inc. to recycle it into UltraTouch™ Denim Insulation. Each year, a portion of insulation is distributed to help with building efforts across the country.*
Cotton Incorporated created the Blue Jeans Go Green™ denim recycling program in 2006 to create awareness for cotton sustainability. Since then, retailers, colleges, organizations and individuals have collected over two million pieces of denim resulting in over 1,000 tons of textile waste diverted from landfills.
Journey from cotton to denim insulation
It's a beautiful thing to see an old favorite transformed to help protect and comfort someone new. Here's how we upcycle worn-out denim into natural cotton fiber insulation.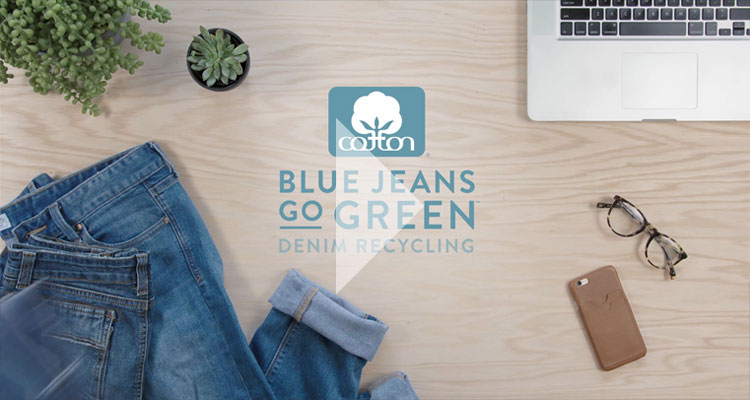 No matter who you are you can make a difference: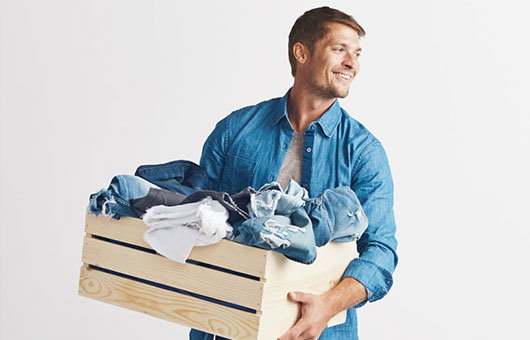 Recycle Your Denim
Recycle jeans, jackets, shirts, skirts and more. Drop off your denim or mail it in to us. Every item makes a difference, and everyone's invited to contribute.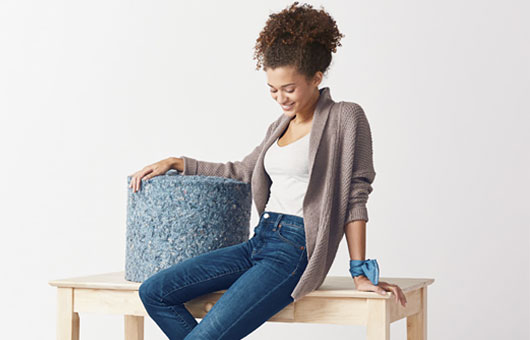 Receive Insulation
Help building efforts across the country. Whether you're part of a community-based civic building, a Habitat for Humanity affiliate, or another community building organization, we can make a difference together.
*Insulation quantities related to the Blue Jeans Go Green™ denim recycling program may be adjusted each year.
Blue Jeans Go Green™ is a trademark of Cotton Incorporated. UltraTouch™ Denim Insulation is a trademark of Bonded Logic, Inc.