Company Timeline
2010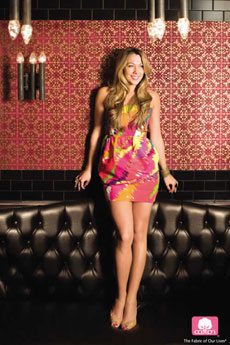 Cotton Incorporated celebrates the past and looks to the future for its 40th Anniversary. The campaign, called "Forty Years of Progress," marks the myriad accomplishments the company has achieved in its history, and paves the way for cotton to remain top-of-mind with the consumer, and a dominant fiber in the 21st century.
The Fabric of Our Lives® advertising campaign launches with two new artists: international pop star Leona Lewis and Grammy-winning artist Colbie Caillat, each of whom gives a new twist to the celebrated song.
2011
Cotton Incorporated, the National Cotton Council and Cotton Council International complete Cotton's Life Cycle Inventory and Life Cycle Assessment of Cotton Fiber and Fabric in an effort to set benchmarks and bring transparency to the cotton industry.

The sixth commercial in The Fabric of Our Lives® campaign launches in May, featuring actress and fashion icon Kate Bosworth. The dreamy and ethereal spot highlights cotton's "fashionability" as Kate appears wearing high-end cotton clothing on a movie set, shopping for jewelry, and in her own inspiration room.

Cotton Incorporated hosts the first-ever Cotton's 24 Hour Runway Show in Miami, featuring 1,440 stylish and fashionable cotton looks (one per minute for 24 continuous hours). The event showcases cotton's style and versatility, drives new and fresh conversation in the social sphere and rallies the retail community to become involved. The show is a great success, garnering impressions of more than 100 million.

With offices now in Cary, New York, Mexico City, Shanghai, Hong Kong, and Osaka, Cotton Incorporated is well poised to meet the needs of the world's growing textile industry.

Launch of COTTON. FROM BLUE TO GREEN® denim recycling mail-in program.
2012

Cotton, From Blue to Green™ denim recycling program rebranded to Blue Jeans Go Green™.

Joint research consortium of international scientists reveal cotton genomic blueprint to increase yields, fiber quality, and to make more efficient use of the inputs necessary to grow cotton.

Cotton Incorporated joins The Sustainability Consortium, an independent group of organizations working to develop tools to improve the sustainability of consumer products.
Cotton University, a free, online resource and part professional network launches with aim at nurturing the next generation of textile industry professionals through education and engagement.
2013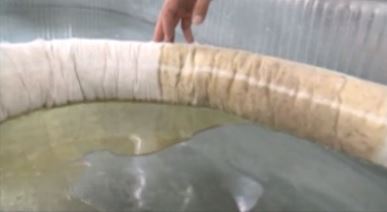 Texas Tech researchers find raw, unprocessed cotton fiber is highly effective at absorbing crude oil spills and repels water.
"The Fabric of Our Lives®" campaign continues with Hayden Panettiere, celebrating American style and American originals like country music, cotton denim, and U.S. cotton growers.
Cotton LEADS™ is founded, a joint program between the entire U.S. and Australian cotton industries to promote responsible cotton production practices. Program partners include global manufacturers, brands and retailers.
2014
Archroma and Cotton Incorporated collaborate perfecting a fluorine-free version of its STORM COTTON™ technology, a textile finish that adds durable water repellency to cotton outerwear.
TransDRY® technology, moisture management and accelerate dry-times for cotton fabrics in active, high-performance applications is enhanced by the capabilities of Polygiene technology to inhibit the growth of odor causing bacteria.
Achieves
Guinness World Record
for Longest Fashion Show with Cotton's 24 Hour Runway Show in Miami. The show featured 60 different models wearing 4,000 different items of clothing from 75 different brands, revealing a "look-a-minute" over the course of 24 hours and 8 seconds.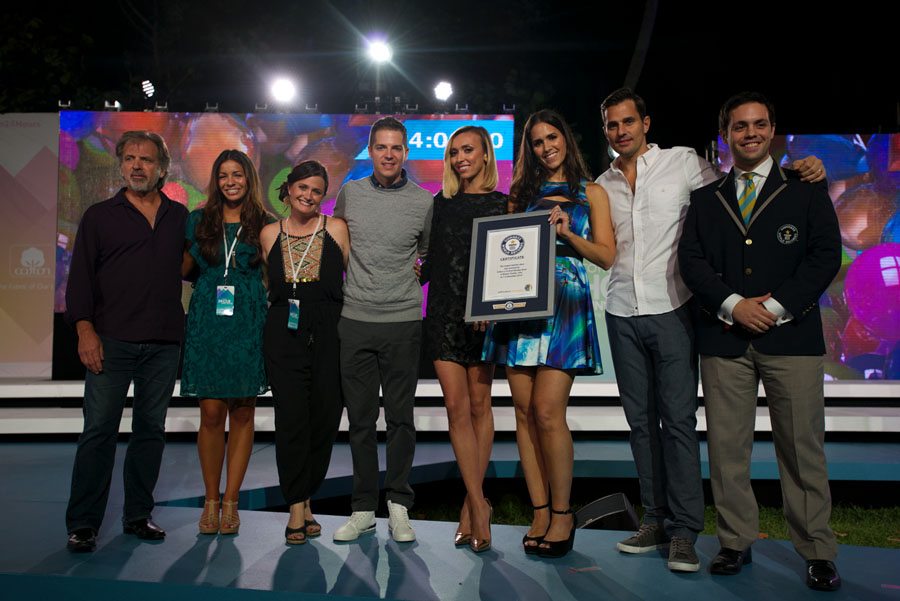 2015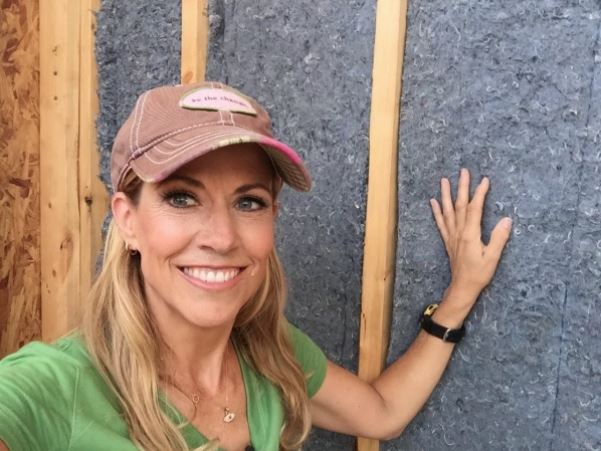 Nine-time Grammy Award-winning singer-songwriter Sheryl Crow lends her voice as part of Blue Jeans Go Green™ denim recycling program's mission to build 10 homes in 10 days. The program set a collection goal of 10,000 pieces of denim, to transform into UltraTouch Denim Insulation by manufacturing partner Bonded Logic, Inc., and then provided to a 10-home Build-A-Thon by New Orleans Area Habitat for Humanity, an area still feeling the repercussions of Hurricanes Katrina and Rita.

Madewell becomes ongoing retail partner for Blue Jeans Go Green™ program accepting denim for recycling at all stores year-round.
2016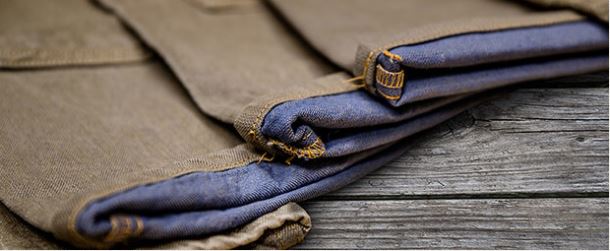 First ever dye derived from cotton plant, EarthColors is Archroma's innovative method of creating dyes in warm, ternary shades from nature. EarthColors is a biosynthetic alternative that utilizes natural waste from the agricultural or herbal industry.

Conducts second global snapshot of data relating to the environmental impact of the production, manufacturing, consumer use and disposal of select cotton apparel.

Blue Jeans Go Green™ Program celebrates 10th Anniversary
2017
Cotton Incorporated and PurThread Technologies, Inc. collaborate to bring PurThread's permanently embedded anti-odor solution to cotton knit and woven fabrics.

Appoints First Chief Sustainability Officer extending the company's commitment to sustainability of cotton across the supply chain.