Company Timeline
1980
The company hosts the first Textile Designer Awards in New York City, recognizing designers' ability to add aesthetic creativity and functionality to 100% cotton apparel and home textiles.
1982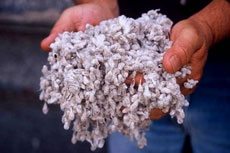 Cotton Incorporated launches the Engineered Fiber Selection® (EFS®) system, a suite of software programs and services that leverage USDA High Volume Instrument (HVI) data. The system provides significantly improved cotton inventory management and analysis capabilities, as well as electronic communication between producers, ginners, mills, and merchants/co-ops.
Cotton Incorporated opens two international offices: London and Osaka.
1983
Cotton's share of the total textile market climbs five percentage points to 39%, while recognition of the Seal of Cotton trademark soars to 63%.
1984
Cotton Incorporated launches its "True Performance" advertising campaign, using hangtags with the Seal of Cotton to identify million of garments at retail.
1987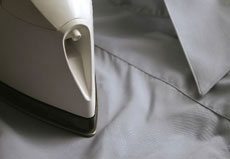 Cotton once again regains its dominant position in the textile industry. Market share climbs to 49%, while awareness of the Seal of Cotton trademark grows to 71%. Mill consumption of U.S. cotton reaches levels not seen in 15 years.
Cotton Incorporated introduces wrinkle-resistant technology. Farah is the first company to market the concept.
Cotton Incorporated opens an office in Singapore.
1989
Cotton Incorporated launches The Fabric Of Our Lives® advertising campaign to a television audience of more than 200 million on Thanksgiving Day. The campaign introduces cotton as an integral part of the American experience and uses a groundbreaking marketing strategy. It is the first introduction of what will come to be the company's tagline – "The touch, the feel of cotton, the fabric of our lives."