Company Timeline
1970
Cotton Incorporated is created to combat loss of market share due to consumers' infatuation with synthetic fibers. Marketing means convincing cotton's first customer, the mills, that consumers desire the qualities that cotton provides – comfort, ease-of-care, breathability, and quality – and then helping them use cotton to meet that demand profitably. This in turn drives intensive textile research and development, which gives credibility to brand promotion and enables mills to tailor products to satisfy consumer demands.
1972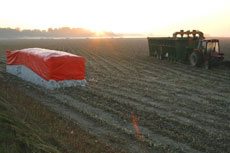 The cotton Module Builder is developed under Cotton Incorporated sponsorship, and licensed to be built and sold. This invention changes the face of the cotton landscape, resulting in a chain of improvements and cost savings across the farm-to-warehouse process.
1973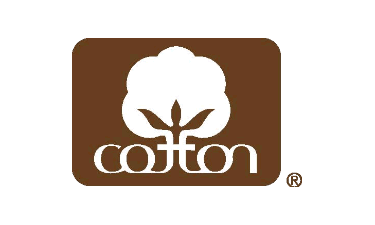 The Seal of Cotton® is introduced. The Seal provides a focal point that serves as the basis of advertisements, produces an identity for cotton, attracts instant attention at retail, and quickly communicates comfort and quality to the consumer. By the end of 1973, 18% of American consumers are able to identify it. By 2003, that number had risen to more than 80%, making the Seal of Cotton one of the most recognized brands in the country.
The first module feeder is field-tested. This invention allows an entire module to be fed into a gin as part of a continuous operation, and also reduces the labor previously needed to unload the cotton.
1975
Cotton Incorporated opens a research dyeing and finishing laboratory for the development of new and improved cotton products.
Based upon Cotton Incorporated developments and consumer comfort research, Spring Mills and Manhattan Shirts announce the conversion to blends of at least 60% cotton, and employ the company's new trademark, NATURAL BLEND®.
1976
Cotton Incorporated leaps into the media spotlight as a sponsor of the Winter Olympic Games, and begins advertising 100% cotton jeans with the tag line, "If it's not 100% cotton, it's not denim."
Cotton Incorporated is an early participant in the application of High Volume Instrumentation (HVI), working with the cotton industry and the USDA. HVI technology enables rapid determination of key properties of each bale of cotton, and allows the user to see more clearly the effects of environment, production management and variety selection on cotton quality.
Cotton Incorporated opens a fiber processing laboratory with state-of-the-art equipment featuring new rotor spinning technology.
1978
Cotton Incorporated opens a continuous preparation line facility to prepare cotton for new nonwoven markets.