Cotton Research & Promotion Program
---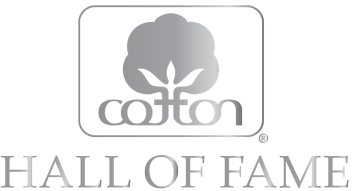 Recent Inductees:
Close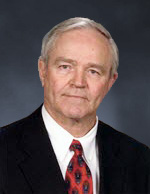 Kenneth Hood
Learn More
Kenneth Hood
Mississippi
Inducted:2022
Kenneth Hood is a pioneer in precision agriculture technologies and was a vital part in the development of the boll weevil eradication program. A native of Mississippi, Mr. Hood has represented the industry at local, state, and national levels, serving on the Bolivar County Farm Bureau, the Southern Cotton Ginners Association, and the National Cotton Council of America among others. His accomplishments and leadership in the industry have also allowed him to be recognized with several distinctions including Cotton Farming's Cotton Farmer of the Year, New York Cotton Exchange Cotton Marketer of the Year, and the Cotton Grower Magazine's Cotton Achievement Award.
Play
Close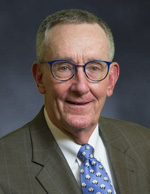 Steve Verett
Learn More
Steve Verett
Crosby County, Texas
Inducted:2022
Steve Verett, a native of Crosby County, Texas, has firsthand knowledge of the challenges that face Texas cotton growers as a partner in his family's farming operation. This has allowed him to be at the forefront of identifying issues and advocating for research to help cotton producers. Mr. Verett graduated from Texas Tech University and has held leadership positions with the Plains Cotton Growers, the National Cotton Council's Cotton Leadership Program, the Texas Food and Fiber Commission, and the American Cotton Producers Farm Policy Task Force. He has had integral roles in the development of agricultural policy at various levels and has always been a strong supporter of producer-driven research activities. Working directly with producers as well as members of Congress, he helped develop farm bills and facilitate successful farm policies and research provisions, including returning cotton as a covered commodity under the 2014 Farm Bill legislation.
Play
The Cotton Research and Promotion Hall of Fame recognizes and honors individuals who have made significant contributions to the Cotton Research & Promotion Program and to the cotton industry in general.
---