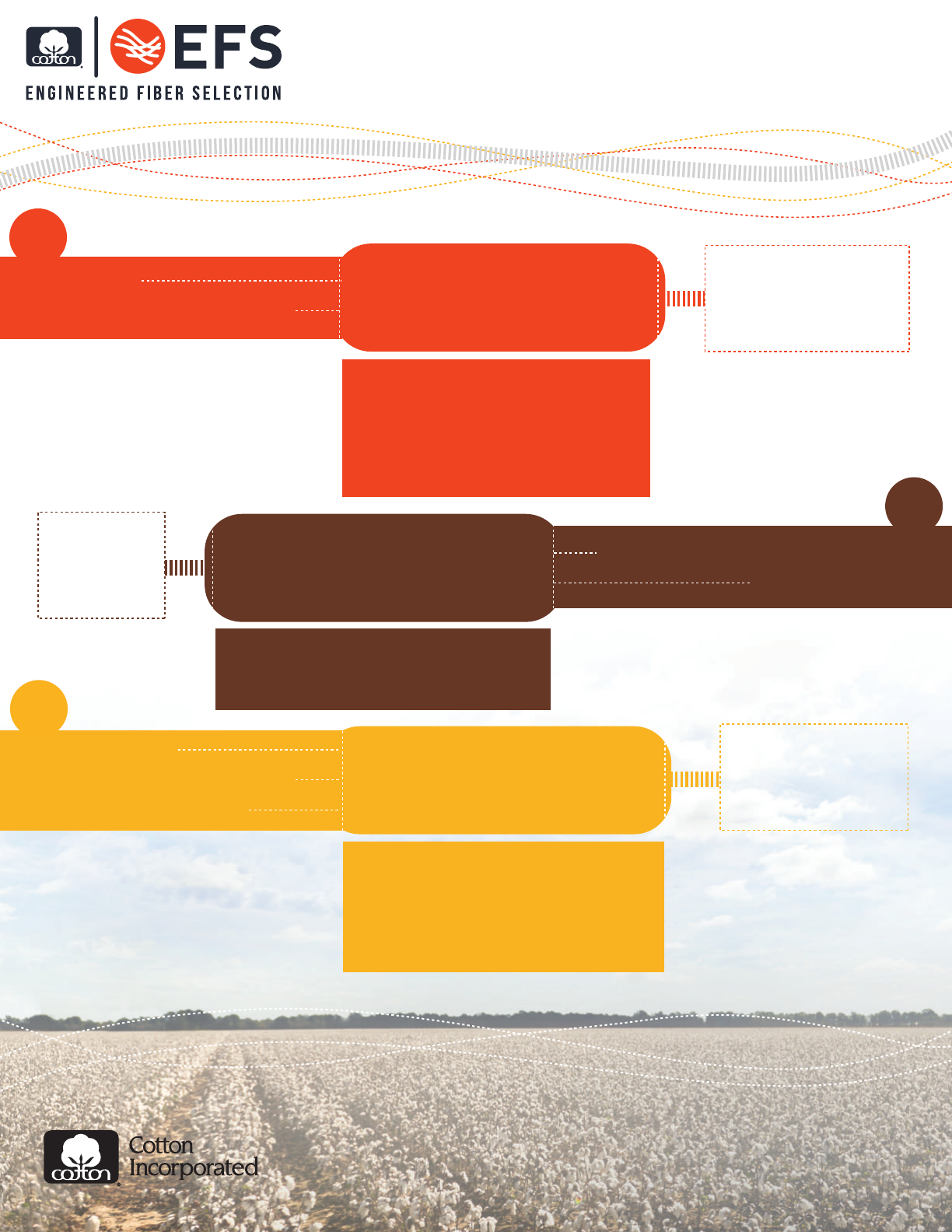 LICENSEE YARN BENEFITS
The right cotton. the right PLACE. the right TIME.
FABRIC
MANUFACTURERS
STRONGER YARN
QUALITY
CONSISTENCY
UNIFORM
CONTROL
PROCESS
DYEING and FINISHING
OPERATION
1
2
ENVIRONMENT
EFFICIENCY
TRACEABILITY
GARMENT
MANUFACTURERS
and RETAILERS
3
+ Stronger yarn due to improvement in
variation-related strength can result
in a stronger fabric and potentially
less end breaks in weaving.
+ Less frequent yarn lot changes
benets knitting operations.
+ Environmental responsibility:
With EFS
®
software there is a potential
reduction
in shipping logistics, fewer
fabric defects
(or seconds), overall
production eciency improvements,
and the option for traceability.
+ Control of micronaire and plus B reduces
the chance of variation-related shade,
whiteness as well as barré.
+ Uniform micronaire is very critical
for a uniform dyeing process and
results in less lot-to-lot variation.
+ Control of HVI properties
allows EFS
®
licensees to more
easily match fabric manufacturer.
+ Fabric and dyeing improvements
result in better quality garments
and reductions in cutting loss.